Unfortunately, there is no direct way to do this, however, it is definitely possible through KeePass.
In order to import Bitwarden database to Strongbox, you should first export a .JSON file from Bitwarden and import it to KeePass (see the screenshot below). Here is a helpful article on exporting Bitwarden vault - https://bitwarden.com/help/article/export-your-data/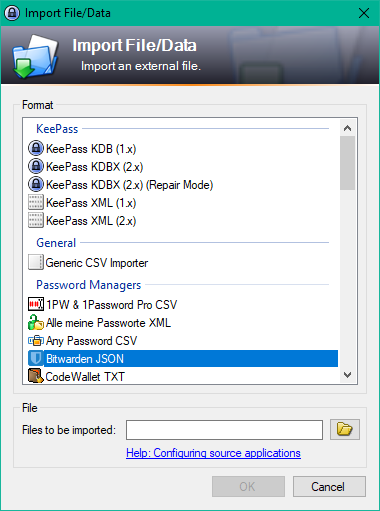 Also, here you can learn how to import a database into KeePass - https://keepass.info/help/base/importexport.html
After that, you should export the KeePass database and add it to the Strongbox app.